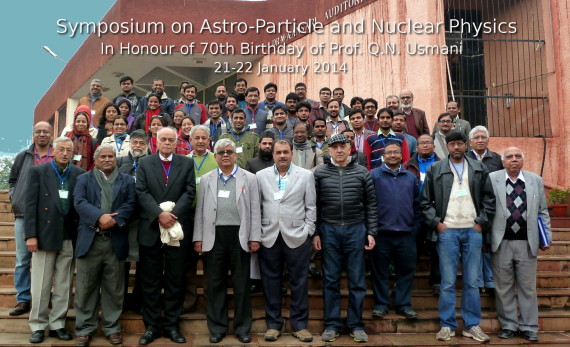 Overview
Understanding of physics, at the microscopic level, has become strongly linked to the physics at the cosmological scale. Although some of this understanding relies on theories that are well-tested in laboratories, there remains a vast area which is basically unknown. Unraveling it is challenging, because of the multidisciplinary character of the problem, which requires expertise from historically independent disciplines, covering the entire range from nuclear physics to cosmology. The aim of the symposium is to bring together active scientists in the main research branches with the purpose of discussing the progress made in the relevant areas of astro-particle and nuclear physics.
Topics to be discussed
OUR UNDERSTANDING OF THE UNIVERSE
(Big bang nucleosynthesis; stellar modelling)
HIGH DENSITY SYSTEMS
(Neutron stars; black holes; nuclear structure; hypernuclei)
COSMIC RADIATION AND FUNDAMENTAL INTERACTIONS
(Dark matter; dark energy; cosmology; nuclear interactions)
About Prof. Q.N. Usmani
Prof. Q.N. Usmani is a well known name in nuclear many-body physics, having done distinguished work on excited nuclei and nuclear interactions. In 1986 he moved to the Physics Department, Jamia Millia Islamia. He was instrumental in conceiving and proposing the Centre for Theoretical Physics at Jamia in 2004. After establishing CTP, he joined Institute for Engineering Mathematics, Universiti Malaysia Perlis, Malaysia, as professor. Now he is a visiting professor at CTP.
Download poster here.
Contact Information
Centre for Theoretical Physics,
Jamia Millia Islamia, New Delhi 110024.
www.ctp-jamia.res.in
Phone: 011 26984830 Ext. 22

E-mail: sapnp