---
Dr. Md. Shah Alam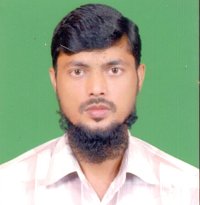 Completed Ph.D. (November 2017)
(Left for post-doc in IUCAA)
Email: alam

Research interests:
Gravity models, Gravity waves
Ph.D. supervisor: Sanjay Jhingan
Ph.D. co-supervisor: Gulab Chand Dewangan
Publications
XMM–Newton view of a hard X-ray transient IGR J17497–2821
Md. Shah Alam, Dipanjan Mukherjee, Aditya S. Mondal, Gulab C. Dewangan, Sanjay Jhingan, Biplab Raychaudhuri
Mon. Not. Roy. Astron. Soc. 451, 3078-3088 (2015)
Millihertz quasi-periodic oscillations and broad iron line from LMC X-1
Md. Shah Alam, G. C. Dewangan, T. Belloni, D. Mukherjee, S. Jhingan
Mon. Not. Roy. Astron. Soc. 445, 4259-4266 (2014).
---